Realistic industrial fires
The industrial training area at the new training centre boasts five industrial processing plants and a new underground fuel storage tank. During the construction of this part of the site, Falck has also taken great care to take into account its customers' industrial fire-fighting requirements.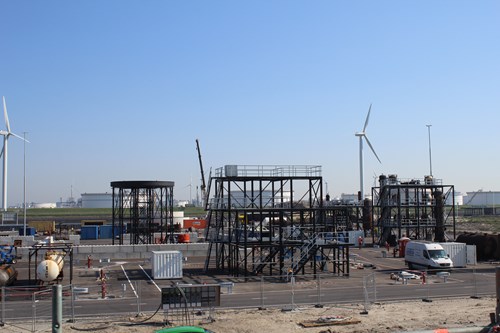 The layout of the plants is therefore more realistic with connections between the processing units, identical to what one would find in real-life refineries and chemical factories. This means that the scenario-based training courses offer more realistic exercises in the prevention of escalation caused by chain effects. Company emergency procedures can also be practised, such as switching off the processes and closing isolating valves, all combined with the fire-fighting work.
Storage tank​​
The new storage tank also offers more opportunities for training wide-ranging tank fire scenarios, such as fires in floating roof tanks and pool fires in an underground tank. Such exercises can also include permanently installed fire-extinguishing monitors, which are quite common in the chemical industry.